Support
How to sign up for Hotstar premium
This guide gives tips and a work around solution to sign up for Hotstar.com premium.
Before starting, sign up for a VanishedVPN plan, and follow the guides to setup the sports VPN on your device, and connect.
Make sure you are connected to our India VPN
Once connected to the VPN, visit hotstar.com , click on the movies tab, and pick a 'premium' title to watch.
Click on the 'start your membership', and choose which package you want (the monthly is 299RPS = approx $6 AUD, and the annual is 999RPS = approx $20 AUD)
Next, click on 'Have a facebook or email account' and then enter your email address on the next screen.
Click through, and enter your credit or debit card details
If you're successful, congratulations, you can now access live HD streams for EPL, movies , HBO and much more – Enjoy.
If you're unsuccessful, there are 2 options which have been proven to work:
1) Apply for a Qantas American Express Discovery Card. Wait for it to arrive (around 1 week), then use that . This card has no annual fee, and reasonable earning requirements, so should be accessible to most people. Customers have had a 100% success rate using this card. NOTE WE ARE NOT QUALIFIED TO PROVIDE FINANCIAL ADVICE, and we are not recommending this card as a financial solution. We are simply sharing the fact that we know it works for hotstar premium sign ups.
2) There is also an option to sign up via itunes. This is a 'work around' . It will take around half an hour, and it will require you to get an Indian itunes voucher (as you'll need an itunes account in the India store with credit).
This has been tested by some customers and it works. The following is advice. Attempt at your own risk. We do not offer support for this.
You will need :
1) To setup an account in the India itunes store (video below shows you how)
2) An itunes voucher which is valid in the India itunes store (we used this seller . You can search on ebay & Amazon) Make sure your voucher is in Ruppees (we bought the RPS 799 which = approx $15AUD)
Note – Hotstar won't charge you for initial sign up. There is a 30 day free trial, so you can spend the credit on music etc if you want after you've signed up.
Once you have you voucher, follow the instructions in the video below, and you'll be setup .
When you setup iTunes India account and Hotstar make them the same email so they link automatically.
Part 1 – Create Indian itunes account
Part 2 – Sign up for Hotstar
Note – When you get to the end, you may get the 'OK' message, and then an error afterwards. If this happens, contact hello@hotstar.com (or via twitter), and tell them you tried to sign up via itunes, but it failed at the end. Customers who have done this have reported that they will then fix it. Remember, you are meant to be in India to use this Service, so be creative if asked.
How to create a random address and identity
Some sites will require you to have an address in the country where they are based when you sign up for them.
If you need to generate an address or postcode for signing up, just use the identity generator on this site.
How to reduce your Netflix bill by up to 70%
Its a well known fact that Netflix catalogues vary by country, and Vanished VPN allows you to access the USA catalogue which has approx 3x the content of some other countries (including Australia). But, did you know that Netflix also varies its charges by country ?
So what ?
By using Vanished VPN, you can connect to our VPN servers in Turkey (the cheapest country in the world for Netflix), set up a subscription, and then just use Netflix as you would normally, and save a lot of $ (you will need to cancel your current subscription too).
This is 100% legal.
The table below shows a quick comparison of the cost of a Netflix subscription in the Turkey , compared to Australia & Switzerland (the most expensive country in the world for Netflix).
All prices are in $USD for comparison, and correct at time of writing (Aug 2019)
| | | | |
| --- | --- | --- | --- |
| COUNTRY | BASIC SUB | STANDARD SUB | PREMIUM SUB |
| Switzerland | $11.72 | $16.65 | $21.58 |
| Spain | $9.11 | $14.80 | $18.22 |
| UK | $7.32 | $10.99 | $14.66 |
| Australia     | $6.99 | $9.79 | $12.59 |
| Turkey | $2.62 | $4.58    | $6.55 |
As you can see, if you're in Australia, you can save up to $6 USD per month ($72 USD per year) on each plan by re-registering your Netflix account in Turkey.
If you're in Switzerland, you can save $15 USD per month ($180 USD per year) on a premium subscription by using this method. 
See full list of countries here
Here's how:
To gain the maximum benefit, you will need to cancel your existing Netflix account, and then sign up for the new one on the day that the old account expires. You will need a new email address (just set one up on gmail if you don't have one). If you also pay with a different credit card to the original account, you will get a free month trial (which reduces the cost even further).
Once you've done this:
1) Register for a Vanished VPN subscription if you don't already have one.
2) Connect to our Turkey VPN servers (OpenVPN file attached to this article)
3) Goto Netflix.com . If your existing account signs in automatically, just sign out (click the arrow in the top right hand corner).
4) You should now be able to scroll down, and click on 'pick your price' to see the prices in TL (Turkish Lira).
5) Click on the 'join free for a month', and then click through the following screens to enter your new email address and new credit card details (you can use the same credit card that you used on your original account, but you won't get the freee month).
6) Disconnect from the Turkey VPN, and return to either your home Netflix (or connect to our US VPN for USA Netflix).
7) Netflix & Chill …..
Note, your credit card company may charge a small foreign transaction fee for paying in TL. This is likely to be much lower than the amount that you're saving by using this method, but check with your credit card provider if you aren't sure.
Also note that by setting up a new account, you will lose your Netflix history, so if this is more important than the savings, you should stay where you are.
How to setup Vanished VPN on Android Smart TVs.
VPN Server List
Server name

Use for Examples

usa.vanishedvpn.com

Unblocking US content (Netflix, Hulu), ESPN+

usatv.vanishedvpn.com

USA TV channels (NBC, CBS, Starz, Vudu, Sling TV etc)

uk.vanishedvpn.com

Unblocking UK content (Netflix, BBC iPlayer, ITV.com, NOW TV, Sky GO, Channel 4 etc)

aus.vanishedvpn.com

Secure browsing, Access to Aus channels while travelling outside Australia (Foxtel Go, Plus 7, 9 Now, Ten Play). Access to Aus to avoid throttling by your ISP

p2p.vanishedvpn.com

P2P & Bit Torrent – These servers are based in a location where the laws on Bit Torrent are liberal. Bit Torrent is disabled on all other servers.

india.vanishedvpn.com

hotstar.com, sonyliv.com , News, TV, Sports, Video Streaming

spain.vanishedvpn.com

News, TV, Sports, Video Streaming

france.vanishedvpn.com

News, TV, Sports, Video Streaming

russia.vanishedvpn.com

https://matchtv.ru/ , News, TV, Sports, Video Streaming
swiss.vanishedvpn.com

www.srf.ch/tv , News, TV, Sports, Video Streaming

safrica.vanishedvpn.com

SuperSport, News, TV, Video Streaming
holland.vanishedvpn.com

DutchTV, Sports, Video Streaming
taiwan.vanishedvpn.com

Taiwan News, TV, Sports, Video Streaming
turkey.vanishedvpn.com

Turkish News, TV, Sports, Video Streaming

germany.vanishedvpn.com

DAZN, https://www.zdf.de/, News, TV, Sports, Video Streaming
italy.vanishedvpn.com

Italian News, TV, Sports, Video Streaming
newzealand.vanishedvpn.com

www.tvnz.co.nz
www.threenow.co.nz
www.parliament.nz
https://www.maoritelevision.com/
New Zealand Netflix.com
How to use the Vanished VPN IOS App
The easiest way to connect your iPhone or iPad is to use our IOS app. Just search for Vanished VPN on the App Store or follow this link
You will need an active Vanished VPN subscription which can be purchased here.
Once you open the app, click on the grey tick in the centre of the screen. You should see a pop up box asking you to enter your VPN credentials. Click dismiss, and you should be prompted to enter your VPN credentials which you can find in the 'my account' section of our site.
If you don't get prompted, simply click the menu (3 bars in the top left of the screen), and select 'settings', which will open the credentials box.
To connect, from the main screen, click the country icon at the bottom of the screen, and select the location you want to connect to.
To connect or disconnect, click the Vanished VPN logo in the centre of the screen. This will turn green when successfully connected. The first time you use the app, you will be prompted that the app needs to update configurations. Click allow, and enter your pin to enable this.
Once setup, you won't need to enter your credentials again. Just click on the tick to either connect or disconnect from your chosen location.
Trouble shooting.
The app needs to create a VPN in the settings of your device. If there is already a VPN with the same name in the settings, you may need to delete this. On your device, go to setttings / VPN. Click the 'I' next to the old VPN connections, and then 'delete VPN'. Once this is done, delete & re-install the app, and go through the setup again.
How to play Lost Ark if you are outside Korea
Lost Ark was released on Nov 7th, 2018, which is good news, but access is currently restricted to gamers in Korea. Vanished VPN subscribers who do not live in Korea can bypass the restrictions by connecting to our Korea VPN, and following the steps below.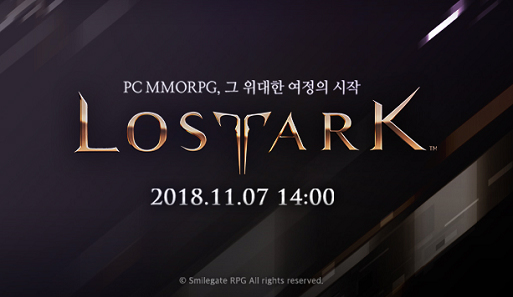 Step by Step Guide To Download & Play Lost Ark When You Are Living outside of Korea
Step 1: Get one verified Phone Lost Ark account. We recommend OBTGAME for this (unless you have a friend in South Korea who can help you with this.)

Step 2:Get connected to the Vanished VPN South Korea VPN. You can download the OpenVPN config files via the 'my account' section of our site. If you are using L2TP, simply connect to Korea.vanishedvpn.com
Step 3: Download Stove launcher. Follow the step by step to type the blue button to complete install. After installed successfully, one Stove launcher icon will be showed on desktop.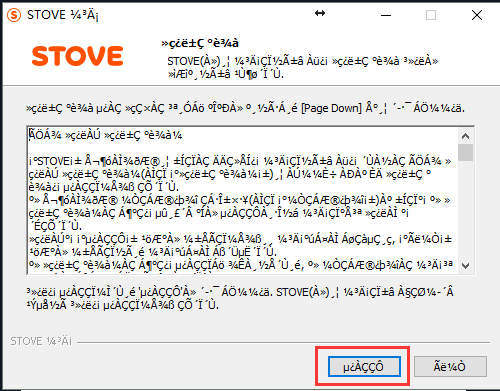 Step 4: Run Stove launch, login your Lost Ark account. Before starting to download client, here's some more details of Stove launcher translated to English.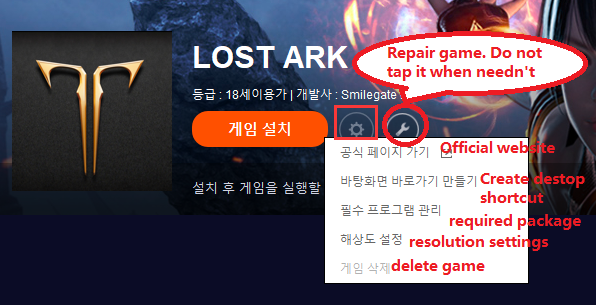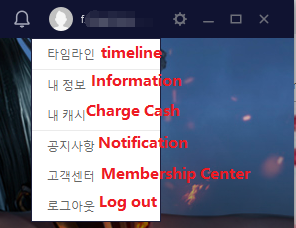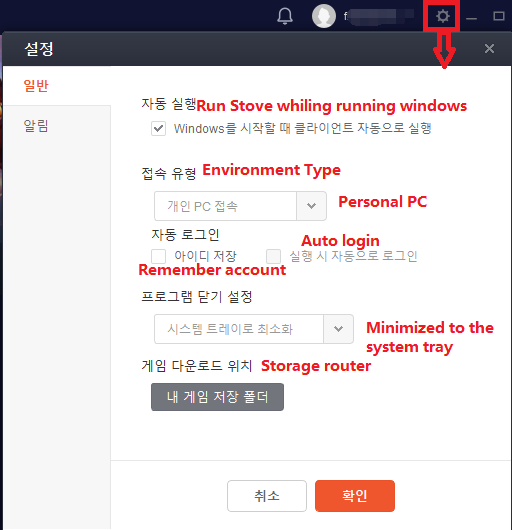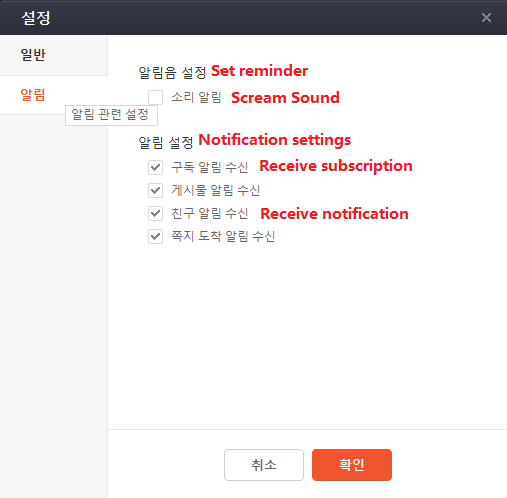 If you haven't used Stove launcher, it will ask you to update.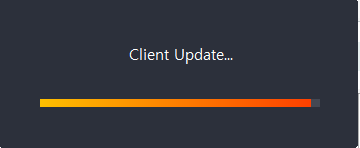 Step 5: Tap Lost Ark game, then tap the Orange button to start downloading Lost Ark client.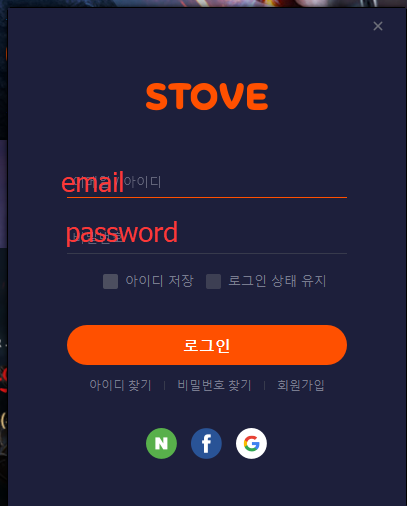 Step 6: After downloading and updating client successfully, you can then create a character and start to play Lost Ark from anywhere outside Korea.
Login -> Tap the computer icon -> Tap Lost Ark -> Tap the Orange button
If you get an error as in the photo below, it means the VPN has disconnected. Please re-connect (as per step 2)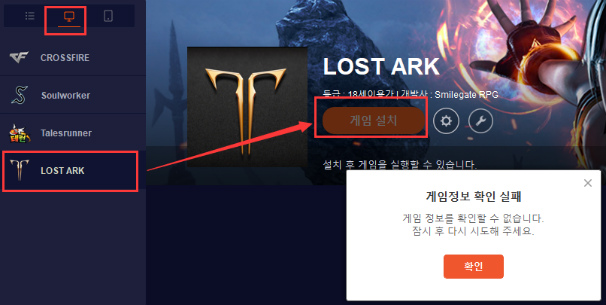 If everything are working well, then your client will start downloading.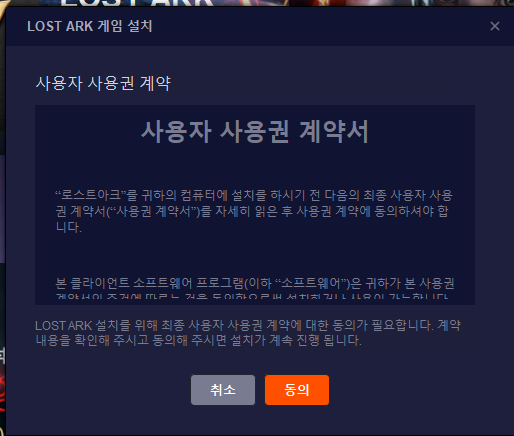 Choose the storage folder/disk.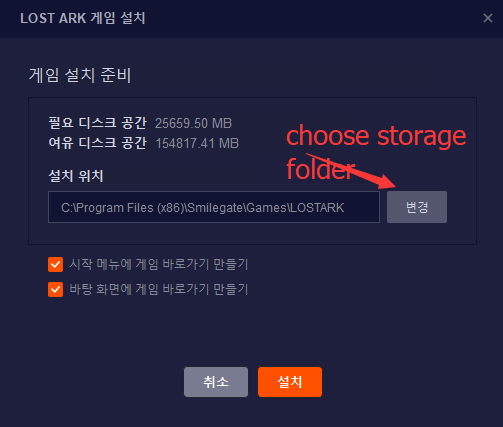 Be patient, it may take several minutes for the bar to appear

Download Lost Ark client successfully. Tap the blue button to launch game.
You'll be asked to set a 2nd password first. The 2nd password will consist of 6 to 8 digits. Make sure you remember it. If you're locked out, you won't be able to unlock.
FAQs
Is Lost Ark free to play?
Yes. It is free to play with cash shop.
What kind of VPN is best for Lost Ark? / Should we keep VPN online while downloading and playing?
Vanished VPN is a great solution, as we don't cap data or throttle, and we're one of the best value VPNs in the world. We also have a rock solid solution for USA Netflix, Hulu, BBC iPlayer and many more.
Only download and launch requires the use of the South Korea VPN. While playing its better to disconnect the VPN
What is the size of the game client?
It is around 25GB. Players should leave more than 50GB space for this game. You may need to update the client from time to time.
When will Lost Ark be released in NA/EU?
It seems Smilegate hasn't release any nws on it. Maybe players who are living outside of South Korea have to wait one or two years.
Where can I buy verified Phone Lost Ark account?
We recommend this website OBTGAME. Whatever product you want to buy, please read the product description carefully.
How to setup the Vanished VPN App on Amazon Fire TV
Running our app on the Amazon Fire TV is a simple way to unblock the services you love including USA Netflix & BBC iPlayer.
Its simple to install. If you get stuck, follow this guide.
Firstly, search for 'Vanished VPN' from the Fire TV search menu.
Once you find the app, install and launch it.
Flick through the initial splash screens, until you come to the main screen with the Vanished VPN icon in the middle.
From here, click on the countries, and choose which one you wish to connect to (ie USA to unblock USA Netflix, or UK for BBC iPlayer).
Next, click on the VanishedVPN icon in the middle of the screen to connect. You will need to enter your VPN credentials. You can find these here. Note, these are case sensitive, so enter them exactly as you see them.
Once connected, the Icon will turn green. You can now go to the home screen, and choose which service you want to use (ie , fire up Netflix as usual, and you will get the USA Netflix catalogue if you have chosen to connect to the USA VPN.
Telstra Smart Modem V2
This modem works over cable, and backup over the 4G mobile network. It appears that Invizbox doesn't work when the modem is connected to the 4G mobile network.
Workaround – Connect the modem to the cable broadband
How to Reset the InvizBox?
You will need a paper clip, a pin or some other small object to press the reset button. Take note that any configuration you have changed on the InvizBox will be erased. Perform the steps below to factory reset your InvizBox:
Unplug all the cables from the InvizBox.
Power on the InvizBox by plugging in the USB power cable.
Wait 2 minutes for the InvizBox to boot up.
The reset button is located on the back of the InvizBox beside the USB power connection. Using a paper clip push the reset button and hold it pressed for 10 seconds, any less than that and the InvizBox will only reboot.
The InvizBox will shut down (the blue LED on the front will go off) and boot back up. Wait another 2 minutes and you are finished! You can plug in the WAN and the LAN cables and connect to the InvizBox's WiFi hotspot.