Support
How to setup Vanished VPN on Android Smart TVs.
VPN Server List
Server name

Use for Examples

usa.vanishedvpn.com

Unblocking US content (Netflix, Hulu), ESPN+

usatv.vanishedvpn.com

USA TV channels (NBC, CBS, Starz, Vudu, Sling TV etc)

uk.vanishedvpn.com

Unblocking UK content (Netflix, BBC iPlayer, ITV.com, NOW TV, Sky GO, Channel 4 etc)

aus.vanishedvpn.com

Secure browsing, Access to Aus channels while travelling outside Australia (Foxtel Go, Plus 7, 9 Now, Ten Play). Access to Aus to avoid throttling by your ISP

p2p.vanishedvpn.com

P2P & Bit Torrent – These servers are based in a location where the laws on Bit Torrent are liberal. Bit Torrent is disabled on all other servers.

india.vanishedvpn.com

hotstar.com, sonyliv.com , News, TV, Sports, Video Streaming

spain.vanishedvpn.com

News, TV, Sports, Video Streaming

france.vanishedvpn.com

News, TV, Sports, Video Streaming

russia.vanishedvpn.com

https://matchtv.ru/ , News, TV, Sports, Video Streaming
swiss.vanishedvpn.com

www.srf.ch/tv , News, TV, Sports, Video Streaming

safrica.vanishedvpn.com

SuperSport, News, TV, Video Streaming
holland.vanishedvpn.com

DutchTV, Sports, Video Streaming
taiwan.vanishedvpn.com

Taiwan News, TV, Sports, Video Streaming
turkey.vanishedvpn.com

Turkish News, TV, Sports, Video Streaming

germany.vanishedvpn.com

DAZN, https://www.zdf.de/, News, TV, Sports, Video Streaming
italy.vanishedvpn.com

Italian News, TV, Sports, Video Streaming
newzealand.vanishedvpn.com

www.tvnz.co.nz
www.threenow.co.nz
www.parliament.nz
https://www.maoritelevision.com/
New Zealand Netflix.com
How to use the Vanished VPN IOS App
The easiest way to connect your iPhone or iPad is to use our IOS app. Just search for Vanished VPN on the App Store or follow this link
You will need an active Vanished VPN subscription which can be purchased here.
Once you open the app, click on the grey tick in the centre of the screen. You should see a pop up box asking you to enter your VPN credentials. Click dismiss, and you should be prompted to enter your VPN credentials which you can find in the 'my account' section of our site.
If you don't get prompted, simply click the menu (3 bars in the top left of the screen), and select 'settings', which will open the credentials box.
To connect, from the main screen, click the country icon at the bottom of the screen, and select the location you want to connect to.
To connect or disconnect, click the Vanished VPN logo in the centre of the screen. This will turn green when successfully connected. The first time you use the app, you will be prompted that the app needs to update configurations. Click allow, and enter your pin to enable this.
Once setup, you won't need to enter your credentials again. Just click on the tick to either connect or disconnect from your chosen location.
Trouble shooting.
The app needs to create a VPN in the settings of your device. If there is already a VPN with the same name in the settings, you may need to delete this. On your device, go to setttings / VPN. Click the 'I' next to the old VPN connections, and then 'delete VPN'. Once this is done, delete & re-install the app, and go through the setup again.
How to play Lost Ark if you are outside Korea
Lost Ark was released on Nov 7th, 2018, which is good news, but access is currently restricted to gamers in Korea. Vanished VPN subscribers who do not live in Korea can bypass the restrictions by connecting to our Korea VPN, and following the steps below.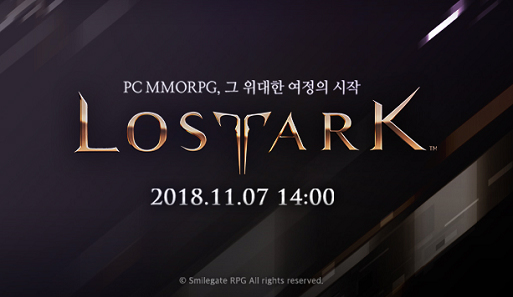 Step by Step Guide To Download & Play Lost Ark When You Are Living outside of Korea
Step 1: Get one verified Phone Lost Ark account. We recommend OBTGAME for this (unless you have a friend in South Korea who can help you with this.)

Step 2:Get connected to the Vanished VPN South Korea VPN. You can download the OpenVPN config files via the 'my account' section of our site. If you are using L2TP, simply connect to Korea.vanishedvpn.com
Step 3: Download Stove launcher. Follow the step by step to type the blue button to complete install. After installed successfully, one Stove launcher icon will be showed on desktop.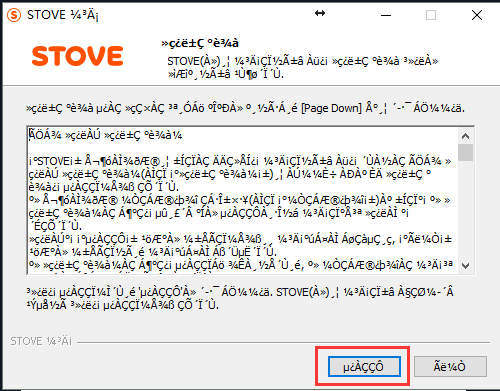 Step 4: Run Stove launch, login your Lost Ark account. Before starting to download client, here's some more details of Stove launcher translated to English.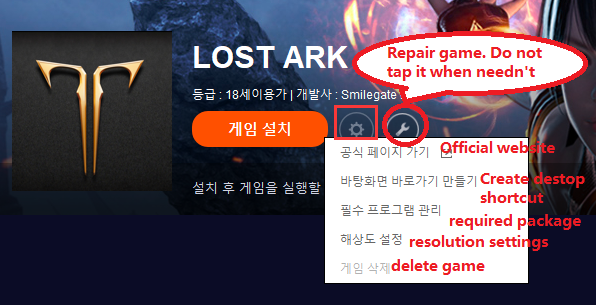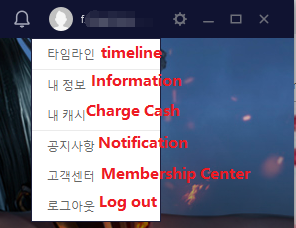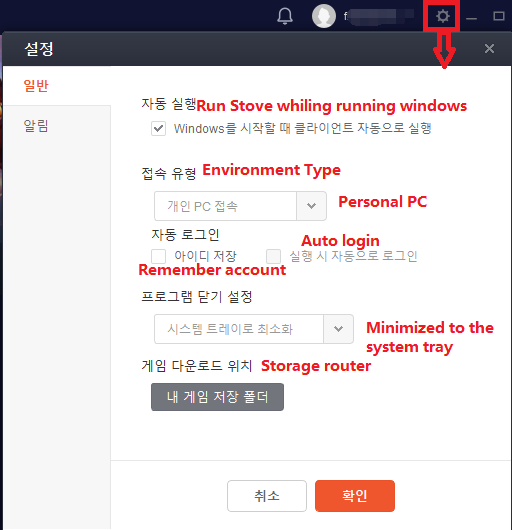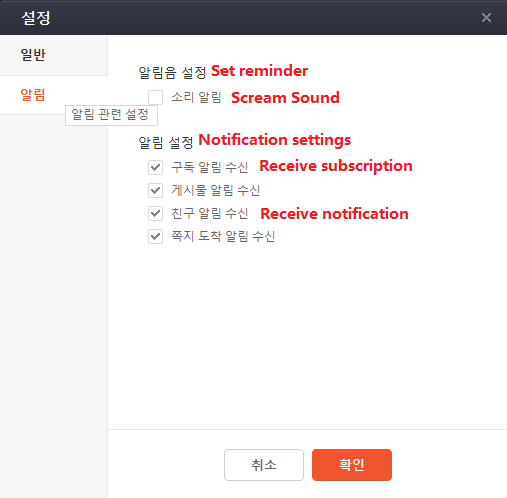 If you haven't used Stove launcher, it will ask you to update.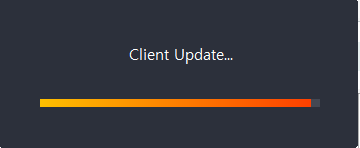 Step 5: Tap Lost Ark game, then tap the Orange button to start downloading Lost Ark client.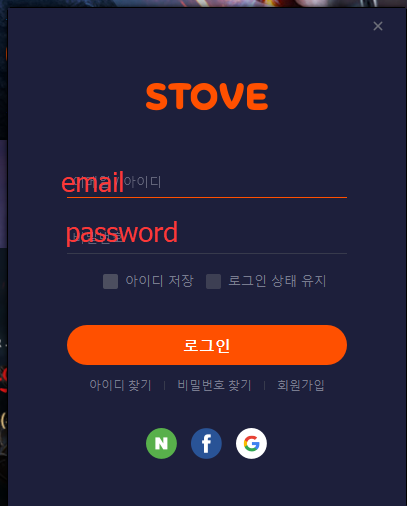 Step 6: After downloading and updating client successfully, you can then create a character and start to play Lost Ark from anywhere outside Korea.
Login -> Tap the computer icon -> Tap Lost Ark -> Tap the Orange button
If you get an error as in the photo below, it means the VPN has disconnected. Please re-connect (as per step 2)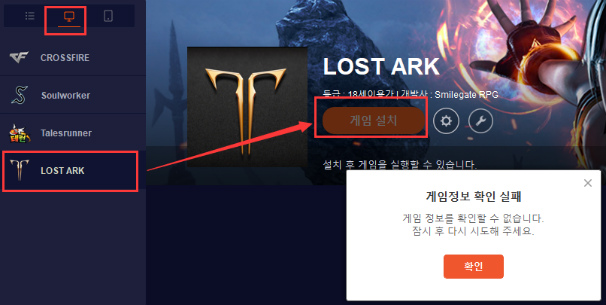 If everything are working well, then your client will start downloading.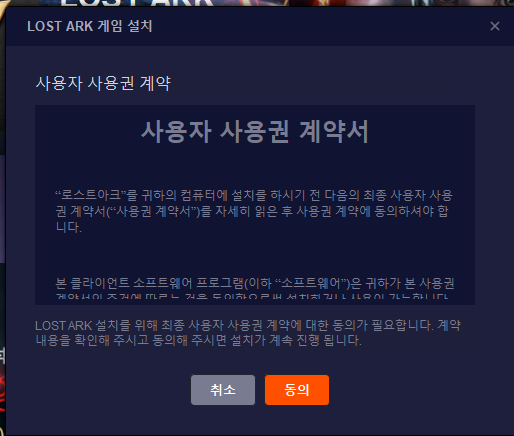 Choose the storage folder/disk.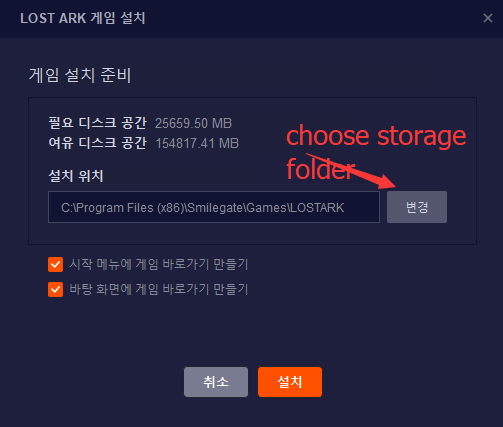 Be patient, it may take several minutes for the bar to appear

Download Lost Ark client successfully. Tap the blue button to launch game.
You'll be asked to set a 2nd password first. The 2nd password will consist of 6 to 8 digits. Make sure you remember it. If you're locked out, you won't be able to unlock.
FAQs
Is Lost Ark free to play?
Yes. It is free to play with cash shop.
What kind of VPN is best for Lost Ark? / Should we keep VPN online while downloading and playing?
Vanished VPN is a great solution, as we don't cap data or throttle, and we're one of the best value VPNs in the world. We also have a rock solid solution for USA Netflix, Hulu, BBC iPlayer and many more.
Only download and launch requires the use of the South Korea VPN. While playing its better to disconnect the VPN
What is the size of the game client?
It is around 25GB. Players should leave more than 50GB space for this game. You may need to update the client from time to time.
When will Lost Ark be released in NA/EU?
It seems Smilegate hasn't release any nws on it. Maybe players who are living outside of South Korea have to wait one or two years.
Where can I buy verified Phone Lost Ark account?
We recommend this website OBTGAME. Whatever product you want to buy, please read the product description carefully.
How to setup the Vanished VPN App on Amazon Fire TV
Running our app on the Amazon Fire TV is a simple way to unblock the services you love including USA Netflix & BBC iPlayer.
Its simple to install. If you get stuck, follow this guide.
Firstly, search for 'Vanished VPN' from the Fire TV search menu.
Once you find the app, install and launch it.
Flick through the initial splash screens, until you come to the main screen with the Vanished VPN icon in the middle.
From here, click on the countries, and choose which one you wish to connect to (ie USA to unblock USA Netflix, or UK for BBC iPlayer).
Next, click on the VanishedVPN icon in the middle of the screen to connect. You will need to enter your VPN credentials. You can find these here. Note, these are case sensitive, so enter them exactly as you see them.
Once connected, the Icon will turn green. You can now go to the home screen, and choose which service you want to use (ie , fire up Netflix as usual, and you will get the USA Netflix catalogue if you have chosen to connect to the USA VPN.
Telstra Smart Modem V2
This modem works over cable, and backup over the 4G mobile network. It appears that Invizbox doesn't work when the modem is connected to the 4G mobile network.
Workaround – Connect the modem to the cable broadband
How to Reset the InvizBox?
You will need a paper clip, a pin or some other small object to press the reset button. Take note that any configuration you have changed on the InvizBox will be erased. Perform the steps below to factory reset your InvizBox:
Unplug all the cables from the InvizBox.
Power on the InvizBox by plugging in the USB power cable.
Wait 2 minutes for the InvizBox to boot up.
The reset button is located on the back of the InvizBox beside the USB power connection. Using a paper clip push the reset button and hold it pressed for 10 seconds, any less than that and the InvizBox will only reboot.
The InvizBox will shut down (the blue LED on the front will go off) and boot back up. Wait another 2 minutes and you are finished! You can plug in the WAN and the LAN cables and connect to the InvizBox's WiFi hotspot.
How to switch Invizbox 1 to wifi extender mode
1. Make sure the Invizbox is powered on, and you can see the wifi network VanishedVPN
2. Connect your device to the VanishedVPN (the password is on the bottom of the box)
3. Goto http://10.101.0.1 in your browser (same password on bottom of box)
4. You should arrive on the status screen. Click the 'choose mode' box and choose 'wifi extender' from the next screen.
5. Click 'save' and wait for confirmation.
See this screen recording for details https://cl.ly/c36381574965

How to connect your Invizbox to chromecast
By connecting both your device, and Chromecast to your Invizbox, you will be able to easily cast whatever you are watching (such as US Netflix) from your device to your TV.
All you need to do is to disconnect your Chromecast from your existing wifi network, and re-connect to the Invizbox wifi.
This short vide shows you how.
Invizbox Manual
Here is the latest version of the Invizbox manual.